Offering indoor dining and take out lunch: Monday-Saturday, 9am-5pm.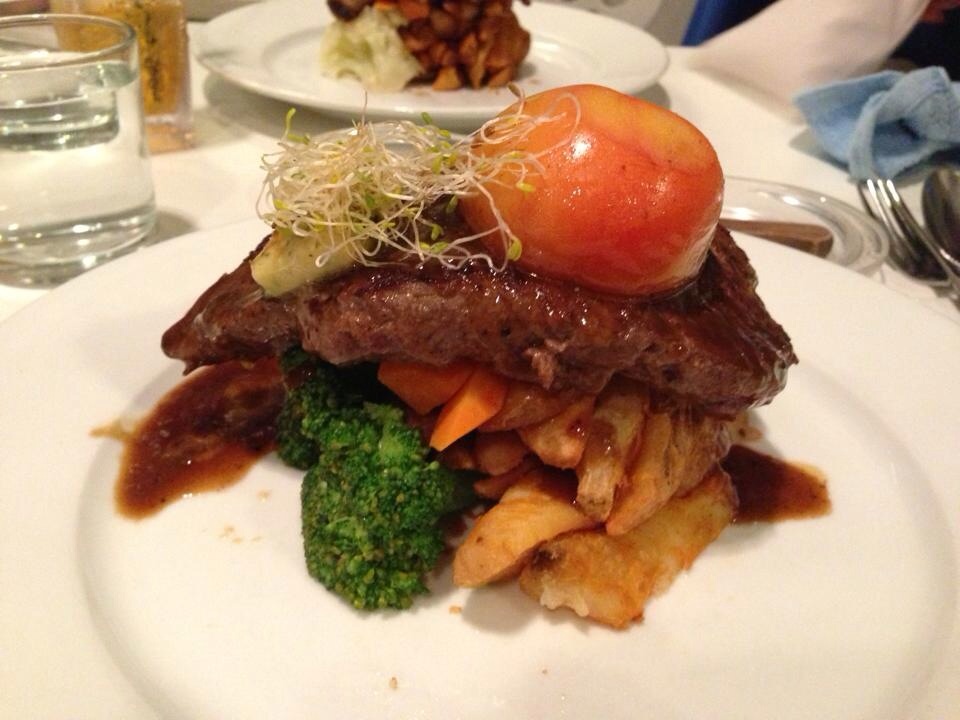 High quality dishes paired with unique and fantastic wines at a great value is the vision for Harvest Thyme. When using fresh produce, top notch meat and seafood, and traditional techniques of cooking, it isn't difficult to create a flavorful and healthy dining experience. We strive to give a balanced, delicious and healthy meal to everyone.
In the Harvest Café you'll find plenty of options for lunch and snacks. Every day we make homemade soups like chicken corn or cream of broccoli. Juicy burgers are featured each day with a variety of toppings. Our fresh cut fries make the perfect compliment to our burgers or enjoy alone as a delicious snack. Cold sandwich favorites include our roasted turkey topped with our homemade cranberry mayo or our famous chicken salad sandwich. Find fresh salads including our chicken caesar, apple walnut and our special feature salad of the day.
Season's Harvest Cafe Menu
If you're looking for lunch for your tour group, the cafeteria-style dining makes it simple. And don't worry, the line moves very quickly; we want you to have plenty of time for shopping. If you're here early you can get a seat by the windows and enjoy the Lancaster County farmland views while you're eating.
The Harvest Café – simple recipes that make simple foods in Intercourse, PA. It just hits the spot.
Click here to check out our Lunch Menu.
Harvest In Cafe Penang Menu
Harvest Seasonal Grill & Wine Bar features a local, farm to table menu with many items that are below 500 calories in an upscale casual atmosphere. Every three months, we update our menu to celebrate the new flavors that accompany the change in seasons.
Harvest Cafe Grill The Harvest Cafe is great place to come and relax and enjoy a nourishing meal. We're serving up a full breakfast, lunch and dinner menu, plus organic salad bar and hot bar, four fresh soups daily, fresh organic juices & smoothies, plus local NessAlla kombucha on tap.
Columbus, OH 43202 (614) 947-7133. Carryout & Dine-In Hours: Tues-Thurs: 4pm to 9pm. Fri: 4pm to 10pm. Sat: 4pm to 10pm. Sun: 4pm to 8pm.