Creative Bookend Ideas
DIY Anthropologie Woodland Bookends
Cut and Sand the Parts. Cut the 1×6 to size using the cut list provided. "Knock down" the edges. Instead of standard bookends, sew sandbags from fun, colorful fabric to corral your books, files, and folders. Cut two 8x10-inch pieces of fabric, place right sides together, and sew three sides using 1/2-inch seam allowances. Turn right side out, then insert a sealable plastic bag filled with sand. Topstitch all around to finish. Choosing and Cutting Wood for the Bookends I first found scrap ¾" thick boards I found that would be perfect for the DIY bookends: To create the book ends, I needed to cut out four pieces – 2 pieces of 4.5"x4.5" and 2 pieces of 4.5"x5.25". I figured this size would on the smaller side (less clunky) and perfect for small kids books.
Pretty fabric bookends are filled with sand and sewn.
Vinyl Records Bookends
Easy To Make License Plate Bookends
Recycled Found Art DIY Bookends
DIY Concrete Bookends Made at Home
DIY Terrarium Bookends for the Nature Lover
DIY Bookends Made from Circuit Boards for the Geek
Bookends Made with Books…Crazy, right?
DIY Baseball Bookends for the Little Slugger
Painted Brick Bookends Do It Yourself
DIY Painted Animal Bookends for Children
Destination/Direction Sign as a Bookend. Super Creative.
Easy Wooden Bookends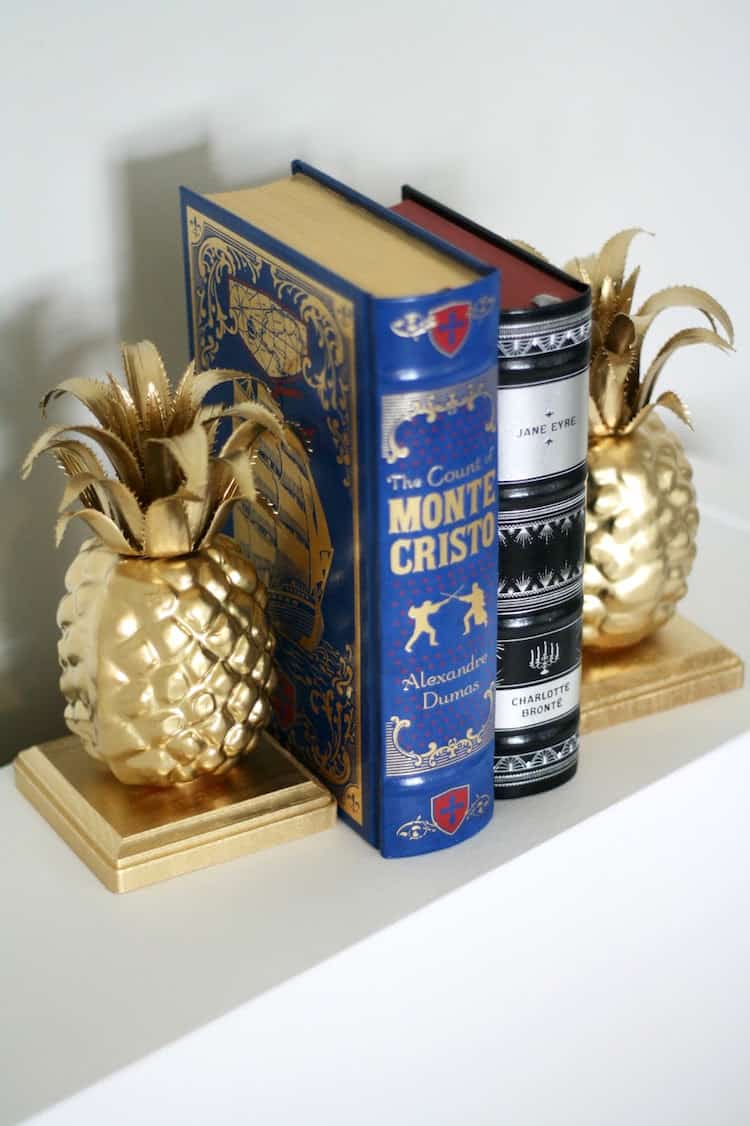 Homemade Bookends
Cloth-Covered Brick DIY Bookends